Australia

Divorce Records

Where to start when you begin your journey to finding divorce records in Australia depends on a couple of things. The first thing that makes a difference is how old the records are. If you are searching for current records then you would begin at the Family Courts. They are not easy to access necessarily. If you are looking for proof of your own divorce you can apply to the court. Before 1976 records were kept in the Supreme Court records or the archival records of the respective state. Some records are restricted, and to gain access to these individuals must apply for permission from the Registrar of the relevant state.

Other options are the Commonwealth Courts Portal and the State Library of Queensland. The Commonwealth Courts Portal is a web based service that provides information about cases currently before the courts. The State Library has published indexes as well as some online resources that can help track divorce records in Queensland, New South Wales, South Australia, Tasmania, and Victoria. Other areas have other options. For example, in Western Australia the State Record office holds alphabetic files of divorce records from 1864 to 1976, but there is a 75 year restriction for access.

It may seem pointless to search for divorce records other than your own for any reason. However, they can be quite useful in genealogy research for a number of reasons. Complete divorce records can contain much more than just a certificate. There may be letters from both parties as well as those who knew them, and sometimes even pictures. They can fill in many gaps in the stories of the past that are so precious to those doing this kind of research. While this kind of detail is not always available or accessible, the potential is well worth it.

When looking for sources of divorce records, especially online, consider those that offer access to official records, and that have a broad scope. Though you may not be able to access an actual certificate, an announcement in a newspaper or some other documentation may be readily available with just a little research. Keep your mind open as well as your options and more than likely you will find something. It may not be the exact detail you desire, but anything is a start when it comes to this type of research. It helps to research requirements for access on the front end as well, as it can speed up the process.

Click on the region of the map that you are searching for public records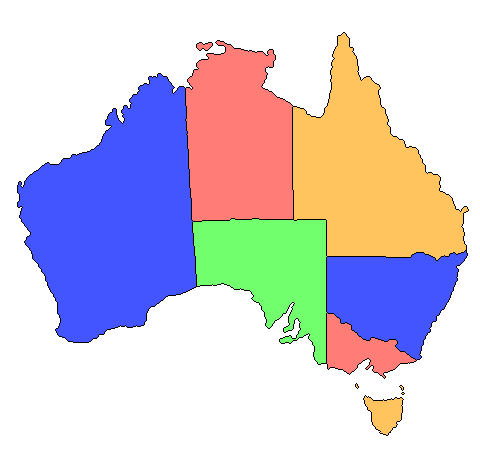 Advertising Disclosure: This post may contain promotional links. AustraliaPublicRecord.com may be compensated if you use these links.